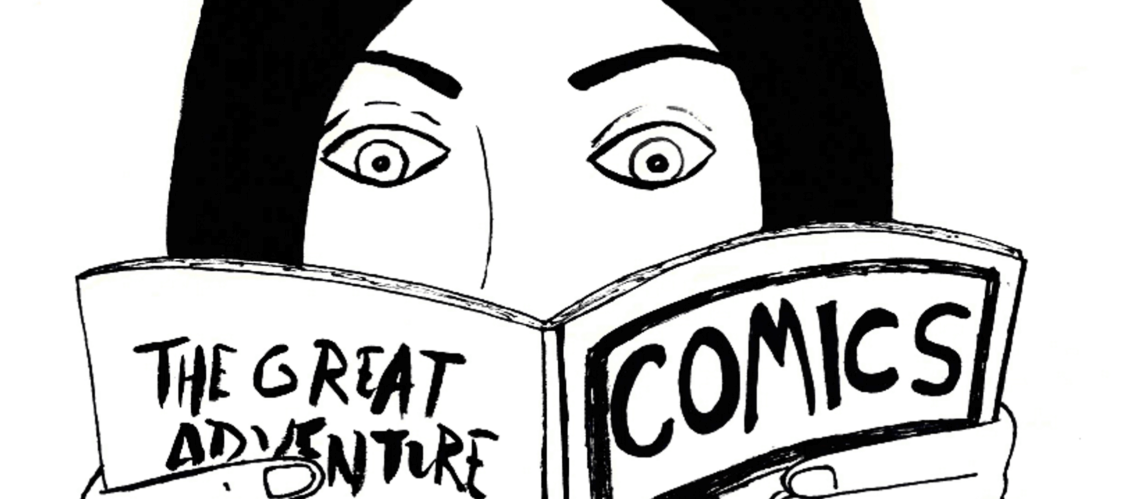 Bitches on Comics is a podcast that examines comics and pop culture through the lens of gender and sexuality–putting queer and trans perspectives front and center. We are an advice podcast that answers listener questions, as well as hosting regular interviews with LGBTQ+ folks and women comic and fiction creators and critics.
We've interviewed the likes of Rachel Pollack (Doom Patrol, Unquenchable Fire, Tarot for Magical Times), Stephanie Williams (Marvel, Living Heroes, But What If Though), MariNaomi (Life on Earth trilogy, Turning Japanese), Gabby Rivera (Marvel's America, Juliet Takes a Breath, b.b. free), Emma Veronique Houxbois (Transcription, Comicosity writer), the good folks of WWAC (Women Write About Comics), Amy Chu (Poison Ivy: Cycle of Life an Death, Green Lantern), Ria Brodell (Butch Heroes), Anthony Oliveira (Marvel's Lords of Empyre: Emperor Hulkling), Bianca Xunise (Six Chix), Aiden Thomas (NYT Bestseller Cemetery Boys), Tina Horn (SFSX, host of Why Are People Into That?), and many others. Our conversations invariably entertain, educate, and delight as we talk to the people who make and/or critique some of our favorite queer and feminist comics and fiction.
We've answered listener questions about fridging, queer representation, the worst thing to happen to the X-Men, queer animated series, our favorite superheroes, specific comic titles (the bad or good reputations they get and if we agree), villains, sexuality and gender in comics, and so much more.
Co-hosted by Sara Century and S.E. Fleenor, Bitches on Comics is a humorous podcast that tries to make comics and pop culture more welcoming and friendly, particularly for LGBTQ+ folks and women readers. Bitches wanted.
Learn more about Bitches on Comics and listen to our episodes on your favorite podcast platform or through our website.